Introducing
Airshow
Airshow is a high-flying jamband that's sure to soar to the top of every music fans priority list this year.
Having originally formed in Reading, PA, childhood best friends, Steve Gallagher (guitar/vocals) and Cody Chelius (mandolin/vocals), spread their wings and migrated to Nashville, TN in 2015. There they met Bill Baker (bass/vocals) and John Rodrigue (drums/vocals) and immediately started their ascension towards the top of Nashville's jamband scene— and they won't be landing anytime soon.
Flash forward to 2023 and Airshow is poised for liftoff. Having released two studio albums, 'Shimmer' (2021) and 'Up in the Clouds' (2019), as well as two EPs, 'Anubis' (2020) and 'Lightbulb' (2017), this fleet has enough studio material to keep your ears occupied for a 747 trip from JFK to O'Hare. After extensively touring the Northeast and Southeast, the band has their navigation set for everywhere in 2023. Keep your eyes peeled for the one and only Airshow in your town soon!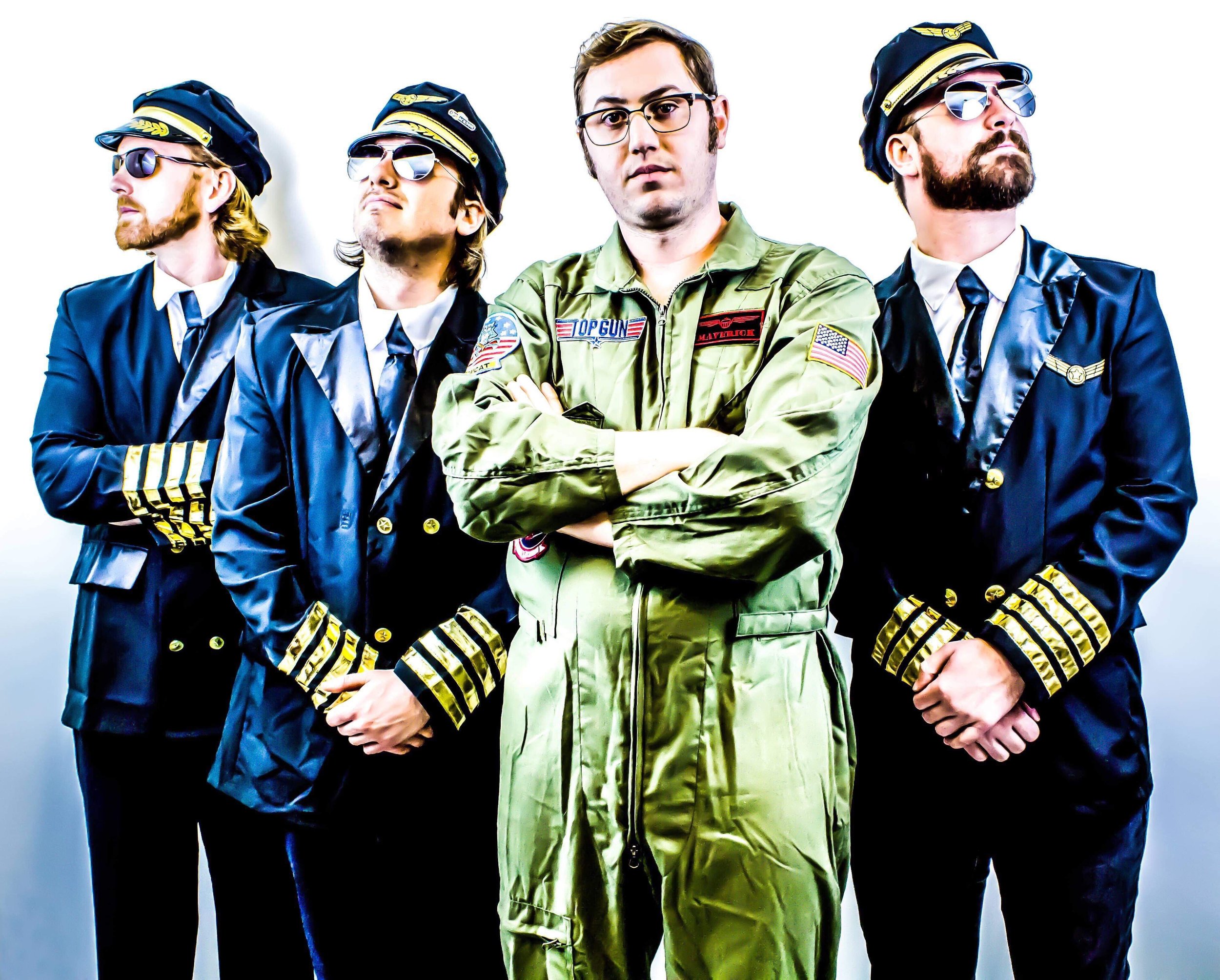 Shimmer
Airshow recorded 'Shimmer' at The Studio Nashville in Nashville, TN at a two-day recording session in November of 2020. The band worked closely with engineer Dan Davis to finish the seven-song album, Airshow's longest studio effort to date.
As an album Shimmer highlights the individual members of Airshow like never before while simultaneously showcasing the bands ability to groove and improvise as a unit through different genres. All four members switch between lead and harmony vocals as well as lead and rhythm instruments to really showcase everyones talents.
Copyright © 2023 Airshow, LLC.All Rights Reserved.
Website by Kevin Mulcrone